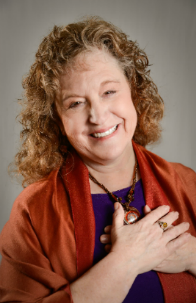 People have asked me what sets me apart from other wedding officiants. I put the "heart" in your ceremony, so that your ceremony is the "heart" of your wedding day. The ceremony sets the tone for your whole day. As an experienced professional, performing ceremonies full-time for over 20 years, I understand what is required of the person performing your ceremony to set the tone for your entire day to be a celebration of the joining of two hearts. This involves many unique aspects of how I work with couples.
The way I usually work is that I meet with you (at no charge) to discuss your wedding. We can get to know each other, share ideas about your wedding, and you can take a look at the ceremony ideas I have. I also have a list of questions for you to explore thoughts and ideas regarding your ceremony. As a result of my years of experience in creating and officiating at ceremonies, I have lots of resources for ceremonies, readings, vows rituals and blessings.
The ceremony that I perform is a spiritual ceremony, not pertaining to any one particular religion. It is personal to you, reflecting your thoughts and feelings about your spirituality, marriage, your relationship and the things that are important to you, including your community of family and friends. I offer you the opportunity to personalize, as much as you wish, the vows, readings, rituals and other aspects of the ceremony. Together, we co-create your memorable, personal ceremony that sets the tone for your whole wedding day to be a sacred and joyous celebration of the joining of two hearts!
I usually attend the rehearsal and on your wedding day, I arrive an hour early to ease your mind and bring a feeling of calmness to the day. It's difficult to quote a fee without actually speaking with you about the details of your wedding ceremony.
Please feel free to give me a call or
email
me if you have further questions or if you would like to schedule a consultation. I look forward to speaking with you.
Below are some testimonials to give you an idea of what couples have said about the ceremonies that I perform, and how glad they were to have chosen to have a professional orchestrating all the many aspects of their wedding ceremony; the heart of their wedding day.
"We simply cannot thank you enough for making our wedding ceremony so amazing. It was more than we ever could have hoped for—it was just perfect…personal, earnest and true to who we are and what we have together. Thank you so much. With gratitude and best wishes, Jade and Phil"
"We just want to thank you so much for the beautiful ceremony! It was truly everything that we had hoped it would be and more and the way that you included our words about one another with the rest of the ceremony was absolutely perfect. Thank you for being such a calm influence, both at the wedding itself, and during the months before. You listened so carefully to all of our requests and blended them seamlessly into the ceremony. We had several people tell us afterwards that it was one of the best ceremonies that they had ever seen and we have you to thank for that. Thank you so much, love Tamara and Joseph"
"Thank you so much for delivering such a beautiful ceremony at our Wedding. Bryan and I were truly touched by your words and loved all the personal details you included. We received so many comments from our guests on how much they enjoyed the ceremony. I also want to thank you for all the pre-ceremony help----it was chaotic---and you stepped in and helped---not to mention, help to put me at ease that everything was being taken care of... you were a lifesaver! Thanks again for all your help, Chris"
"Thank you for performing such a wonderful and memorable ceremony for our wedding and working with us to create a unique and emotional ceremony that truly felt like "us"! It was a wonderfully personal way to involve our family and friends in the beginning of our marriage. Thank you again! Love, Mara and Richard"
"Thank you so much for performing such a beautiful ceremony for Nathan and me. It was absolutely everything I had dreamed of! We received so many compliments about what a wonderful job you did. People said our ceremony was "touching" and "heartfelt". We cannot thank you enough for all your help and support! The rehearsal was a lifesaver and your assistance made all the difference. We have wonderful memories of our wedding day—many thanks to you. Love, Amee and Nathan"
"Thank you so much for such a wonderful wedding ceremony. We are so happy with the way things turned out. It was nice to be able to read through all of the vows, poems and readings that you offered and to customize the ceremony to our liking. It made the ceremony extra special. Not only do we appreciate the great job you did with the ceremony but also your help with organizing the order and timing of the wedding party at the rehearsal. And having you around the hour before the ceremony really helped to calm us both while we waited for our special day. Thank you for your organization and true professionalism. Sincerely, Shalean and Derol"
From www.yelp.com

"Five years ago, I was married at Wente Winery. I believe I wrote up my review for this venue a while ago. However, I never did review Diana Morgan, who was our Officiant for the ceremony. Many times people have asked me who I used for our wedding nuptials, and I've recommended Diana to several people. They also liked her a lot! She's a very sweet and sincere person, and she offers more than just saying a few words over your matrimonial union.
She works with you on your vows, of course. But she also has other services as well. Counseling services for the soon-to-be husband & wife. At the time, we didn't opt for this service, but my friends did, and they found her very helpful.
She made things very simple for us, and she was very heartfelt and caring. If you aren't any specific denomination, but want a spiritual and loving ceremony, then I think you'll really enjoy having Diana preside over your wedding!
If you're reading this, then you're probably planning your wedding... so Congratulations and many blessings to you!! :-)"